What is this?
I was inspired to get a taste of entrepreneurship by starting an online design store, Draw Street Journal, using Squarespace. After two weeks alone with my Bamboo tablet, I created the "Penn Collection", a series of minimalist designs of Penn architecture that would sell as prints and stickers.
This evolved to 50+ unique designs, 15K units sold, and $25K in total profit.
What did I do?
At first, I purposely conducted every part of the manufacturing process. I bought special paper online, printed designs via the local print shop, cut out stickers via the Engineering Lab's laser cutters, and even sprayed on protective glaze in my dorm's study room at 3AM to stay under the radar of my hall RA.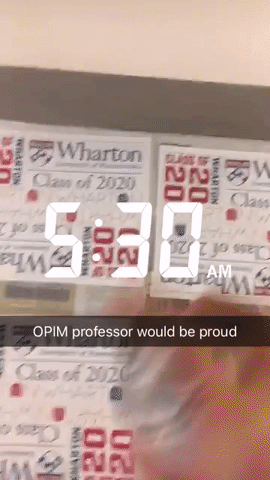 After 6 months, I outsourced the printing process and hired students to package and deliver to on-campus students. This video shows my highest and lowest point: spraying protectant layers on thousands of stickers made for Wharton Admissions at 5:30AM in my dorm's study lounge to avoid being caught by my hall RA.
What did I use?
Adobe Photoshop, InDesign, and Illustrator.
What am I most proud of?
My best orders include Wharton Admissions, which ordered a sticker package for every incoming freshman and President Amy Gutmann, who commissioned an original design and 1,500 stickers for the grand opening of the Pennovation Center.